Welcome to Ajax Skating Club

We are a non profit volunteer based organization backed by some of the best coaches Durham Region has to offer. In association with Skate Canada, we have been teaching skating in Ajax for 50 years.

We strive to provide a safe, enjoyable and comfortable experience for skaters as they learn to skate.
Our 2016-2017 season promises some new and exciting program changes and special events.
Let us be your #1 choice for skating and figure skating lessons and we'll do our best to
"bring out their best".
Upcoming Events

Consignment Sales
With the season drawing to a close we ask those participating in the consignment sale to please come pick up any unsold items from the rack in the office by May 1. Failure to do so will be interpreted that said items will become the property of Ajax Skating Club for resale next season.
Please note Pad 2 has been melted down and our lessons will now take place on Pad 1 (behind snack bar) Mar 28 - Apr 13 and Pad 4 (right of the Arena sliding doors) Apr 14 - May 19.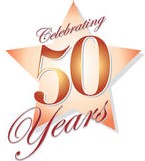 Programs
Whether you are 3 or 13 we have a program just for you.
Pre-CanSkate - for beginners between the age of 3-5 yrs
CanSkate - for beginners 5+ yrs or skaters having completed Pre-CanSkate
STARSkate - after successful completion of all badges (6 included) in the CanSkate Program
Hockey/Ringette Skills - drop-in sesssions to improve and develop technique
Adult Learn To Skate - drop-in sessions to teach skaters 13 yrs+ the fundamentals of skating