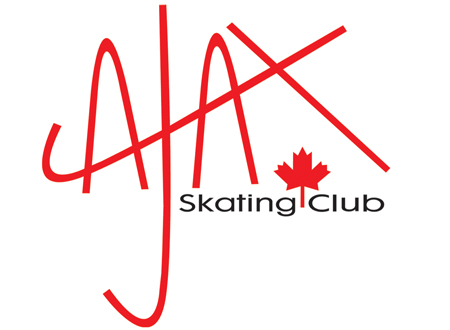 Spring has Sprung and week 1 is done!!!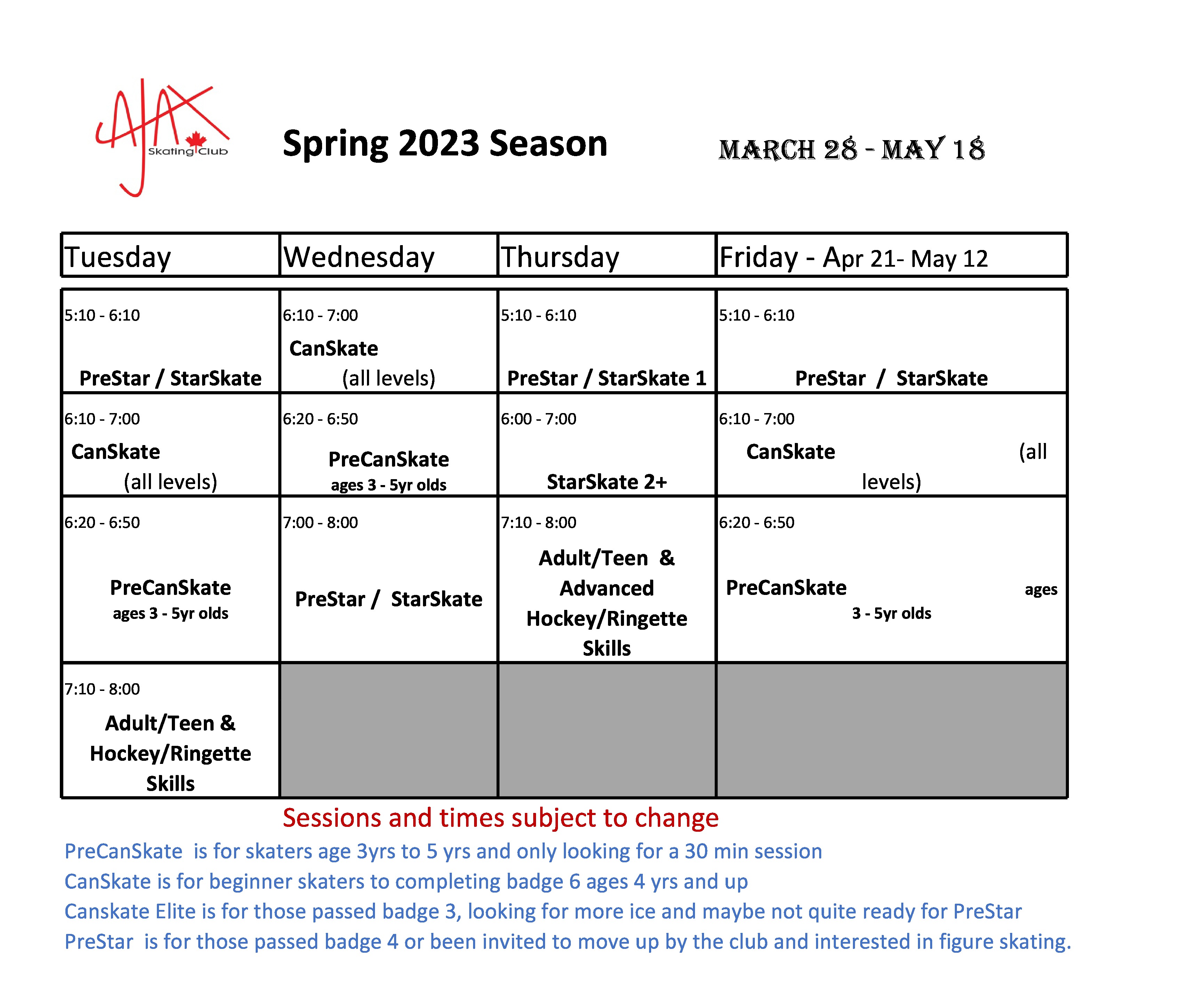 Welcome, we are Ajax's only recognized Skate Canada Club since 1967. Our Skate Canada, NCCP certified professional coaches
focus on achieving goals through fun, progressive skill development that can be applied to recreational skating, ringette, hockey and beginner to
elite figure skating. We welcome everyone from 3 years old, teens, adults, hockey/ringette players and those with special needs!
You can always feel free to reach our office by emailing us at office@ajaxskatingclub.ca.
NEWS &

EVENTS

Everything to keep our families up to date

Stars On Ice tickets now available!

No regular skating on Saturday Mar 4th, 23!!!

Wishing Skaters ANA and SARAH to best of luck in P.E.I.!!!

Spring registration opens Sat Feb 25th at noon.
Skate Sharpening
All skates should be sharpened after 20 hours of ice time or sooner if not wearing guards when walking to and from the ice.
Sonny Hynes - Ajax - 905-686-7720
Gord Willemse - Pickering - 647-297-7447
Procut - Oshawa - 905-429-2088 (please tell them this is for figure skating not public skating)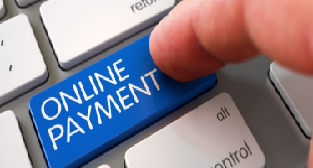 Accepted Ways to Pay
Online Payments only:
Credit card (2.5% surcharge applied)
E-transfer made out to office@ajaxskatingclub.ca.
Would you like to be part
of the Ajax Skating Club
Board?
We are looking for Directors! If you are interested in being a part of the board and helping with the club please contact us at office@ajaxskatingclub.ca.
Deadline for Orders is November 12th (change due to productive guarantee).
Just send in the order form from link below to ajaxskatingclub.ca along with e-transfer of payment.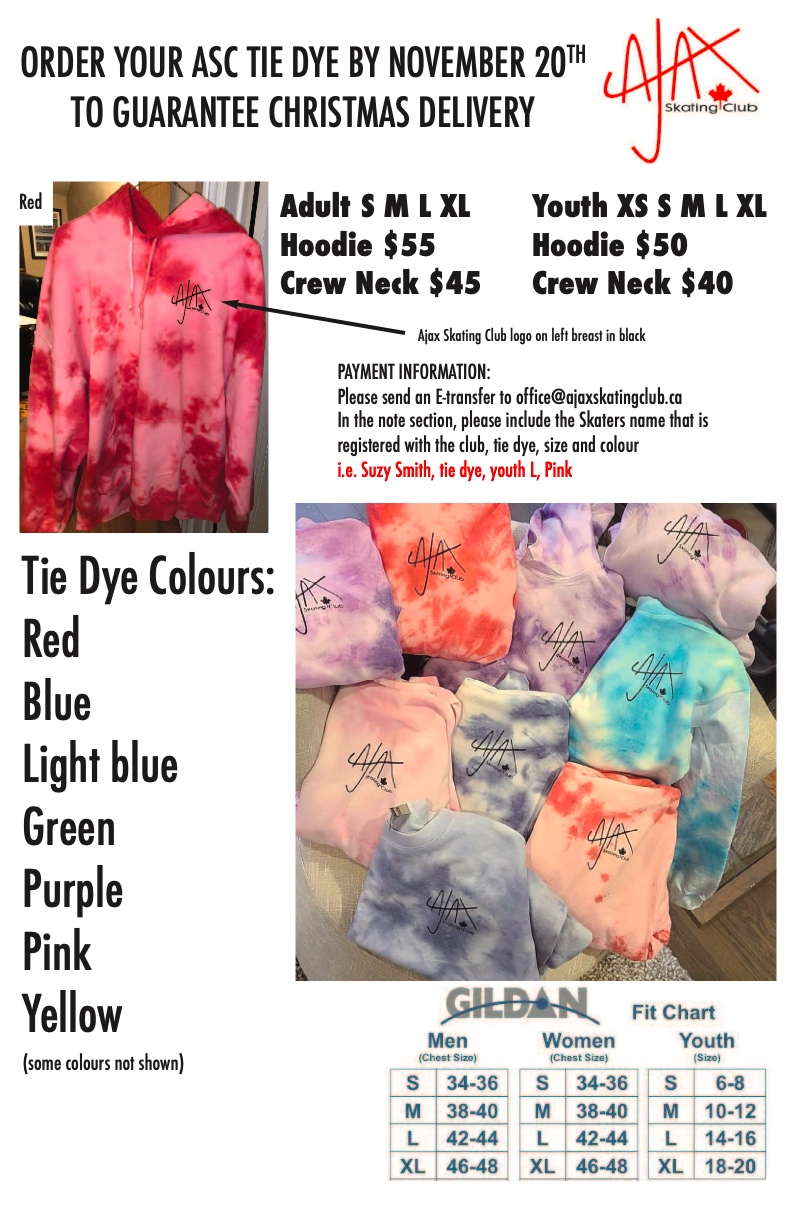 .