Welcome, we are Ajax's only recognized Skate Canada Club since 1967. Our Skate Canada, NCCP certified professional coaches focus on achieving goals through fun, progressive skill development that can be applied to recreational skating, ringette, hockey and beginner to elite figure skating. We welcome everyone from 3 years old, teens, adults, hockey/ringette players and those with special needs!
You can always feel free to reach our office by emailing us at office@ajaxskatingclub.ca.
AS OF NOVEMBER 1ST, 2021 The Town of Ajax has mandated
that everyone that is 12yrs of age and older entering the Town recreation facilities as
spectator or participant in any sport MUST be FULLY vaccinated!!!
***** Town of Ajax introduces NEW five step check-in *****
On September 22, proof of vaccination will be required to enter Town recreation facilities and participate in Town recreation programs as part of Ontario's new proof of vaccination system.
How does this impact patrons entering our recreation facilities?
Patrons 18 years and older must be fully vaccinated and provide proof of vaccination and government issued ID confirming name and birthdate, to enter the facility.
Patrons 12 - 17 years old must be fully vaccinated and provide proof of vaccination and government issued ID confirming name and birthdate.
Patrons 11 years old and younger will not have to provide proof of vaccination.
What can patrons expect upon arrival?
1. Arrive 30 minutes before program start time to allow for check-in and health screening. Enter the building to be checked in. No admittance 15 min after start time.
2. Show the green check mark from your daily online health questionnaire. (This can be found below)
3. Show your vaccination receipt, either on a mobile device or a physical copy.
4. Once vaccination status has been verified, a Town of Ajax representative will confirm the name matches government-issued ID.
5. Once identification has been confirmed, patrons can proceed to their program
For more information please see our NEWS section (tab at the top) or go to ajax.ca/covidajax.ca/program
Mandatory DAILY Health Questionnaire!
Click QUESTIONNAIRE for a downloadable or online questionnaire that you can print and bring to gain entry into the arena.
Click QR CODE for the QR code to scan for your phone. Scan the code, click the link then save to your favourites so that when you open your web-browers there is and Icon App to just click and open questionnaire. Please remember at the end of the questionnaire when the green check mark shows up that you screen shot this prior to clicking submit. It is the green check mark that you MUST show with the date on bottom left to gain entry into the Arena!!
---
NEWS & EVENTS
Everything to keep our families up to date
BREAKING NEWS
AS OF
NOVEMBER 1ST, 2021
everyone that is
12yrs of age and older entering the
Town recreation facilities and
participate in Town recreation
programs MUST be FULLY
VACCINATED!!
That means a minimum of one dose + 14 days after second dose.
---
For more information on procedures and protocols click here
---
Skate Sharpening
All skates should be sharpened after 20 hours of ice time or sooner if not wearing guards when walking to and from the ice.
Sonny Hynes - Ajax - 905-686-7720
Gord Willemse - Pickering - 647-297-7447
Procut - Oshawa - 905-429-2088 (please tell them this is for figure skating not public skating)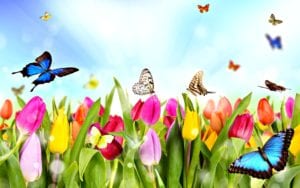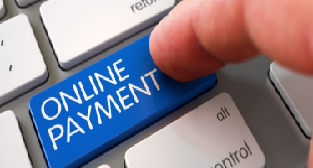 Accepted Ways to Pay
This year due to Covid-19 we will only be accepting online payments. This can be done by credit card or sending an E-transfer to office@ajaxskatingclub.ca.
COVID - 19
DAILY HEALTH QUESTIONNAIRE QR Code for Screening
---
Would you like to be part of the Ajax Skating Club Board?
We are looking for Vice President, Treasurer (would love someone with an accounting background), Secretary/Assistant, Directors. If you are interested in doing any of these positions for the 2021/2022 season please contact us at office@ajaxskatingclub.ca.

Don't wait for a special occasion to celebrate your skater's efforts and success!
Get custom ASC clothing and a portion of the funds goes towards supporting our club!
.