FALL end of season Showcases
will take place the week of December 19th for all
PreCanSkate and CanSkate sessions!!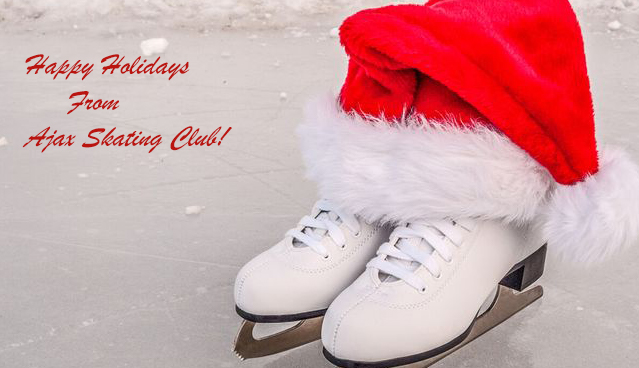 Santa and Family skate Saturday December 23rd 12pm - 2pm!
Hot Chocolate and candy canes will be served.
Ajax Skating Club

offers a variety of programs for all ICE skaters from beginner to expert skater, from 3yrs of age and upwards. Please take a look at the below outlines to see where you and/or your skater fits in!! Welcome to the ASC family !
LEARN TO SKATE INFORMATION PRESENTATION

Learn to Skate programs;
PreCanSkate - A 30 min group lead lesson for our special little ones aged 3 yrs old to 5 yrs old.
CanSkate - These are 50 min sessions for beginners thru to those ready to move onto Figure Skating, Hockey or Ringette.
CanSkate - for those 5 yrs old and up and working on all levels (beginners to complete badge 6)

Adult/Teen - for those that are a little older and would like to skate with older skaters.
Please click here for more details for our learn to skate programs!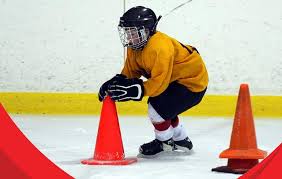 Hockey / Ringette Skating Skills
This is a 50 min session for those that wish to improve their skating skills for Hockey or Ringette playing. Ajax offers 2 levels of classes, 1) for those that are 7yrs & up with only basic skating skills (forward, backward and attempting crossovers, canskate level 5) and 2) advanced for those a little older and need to improve on edges, speed and crossovers (completed canskate level 6).
Please click here for more details on these programs.

Completed Canskate program and want to continue skating?
Ajax Offers StarSkate sessions for those wishing to continue for recreation (complete tests) or for those that wish to be competitive. These sessions are 1 hour in length at start at PreStar (for those passed stage 4 canskate) with 2-15 min group lessons to Star 1 (first step of the StarSkate program) right through to competing Star 10 level. We ever encourage adult skaters that wish to continue learning or even compete at Adult competitions to do these sessions. For those that wish to only complete Star 5 and go into coaching skating our Professional coaches can help and guide you through this as well.
Please click here for more details on these programs.