There are NO exception days for the Thanksgiving weekend!
All sessions will run as scheduled.
Top Content Title
This is an additional section to be able to add content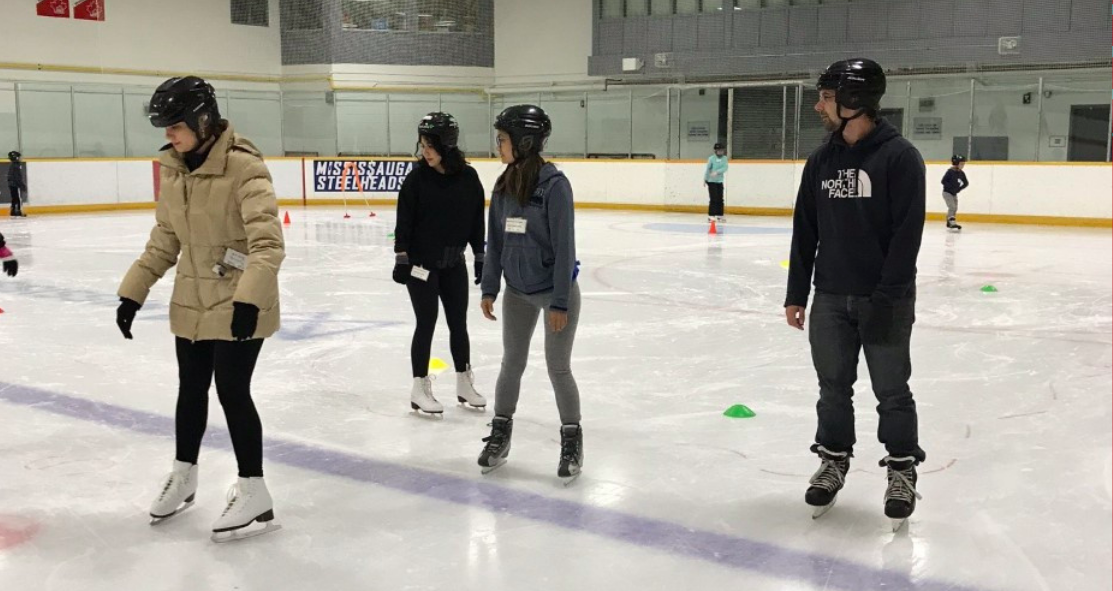 Adult/Teen Skate
    Adults & Teens can learn to skate too!                                                                

 

                                         
Ajax Skating Club is pleased to offer Adult/Teen Learn to Skate for those 13 years of age and older. This program is a session for those that would like to learn to skate in a fun, non judgemental, small child free environment. Here we like to have lots of laughs while learning the basic techniques of skating giving you more confidence. This program is NOT a drop in program.
Teen learning to skate on a session without younger children helps them to develop at their own pace with a large number loving to skate so much they continue on into the StarSkate program at a quicker rate and continue to stick with it longer.
Adult skating is growing in popularity and more and more clubs are offering both recreational and competitive opportunities to this segment of the population. Skate Canada has expanded Adult programming over the years and now offers adult competitions for those that wish to take part!
All participants must:
a CSA-approved HOCKEY HELMET

required by all levels from PreCan

up to and including stage 5, due to covid-19 helmet full face shields are strongly recommended for all skaters. No other types of helmets permitted. THIS IS A MANDATORY REQUIREMENT

wear warm clothing which allows ease of movement. Jeans are not permitted.

wear warm mittens or gloves. THIS IS A MANDATORY REQUIREMENT.

must have your own equipment including skates.
Important note
By registering online all skaters/parents agree to all ASC policies, Skater's Code of Conduct and Athlete's Release as outlined in the online waiver prior to registration.
Schedule is subject to revision based on skater registration should the ASC Board of Directors deem necessary.
Requirements /Policies
No Make ups for Missed Classes: Skaters sign up for a specific session and cannot be accommodated on another session if they have to miss a day for any reason.

Cancelled Classes: ASC cannot make up a class or provide a refund if there is a cancellation due to severe weather or

other circumstances beyond the control of ASC.

Refund Policy:

refund policy
---
Bottom Content Title
This is an additional section to be able to add content