FALL end of season Showcases
will take place the week of December 19th for all
PreCanSkate and CanSkate sessions!!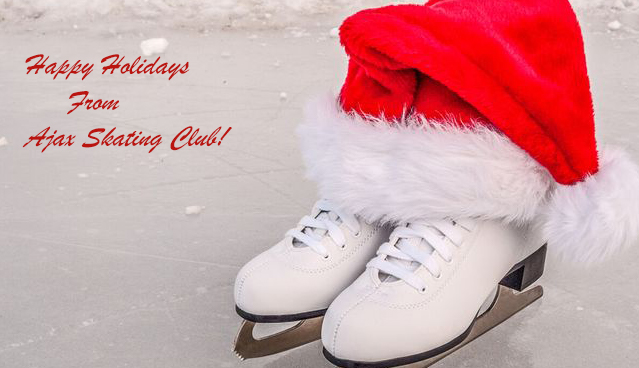 Santa and Family skate Saturday December 23rd 12pm - 2pm!
Hot Chocolate and candy canes will be served.
Top Content Title
This is an additional section to be able to add content
Would you like to be part of the Ajax Skating Club Board?
We are looking for President, Vice President, and 2 Directors. If you are interested in doing any of these positions for the 2023/2024 season please contact us at office@ajaxskatingclub.ca.
---
Ajax Skating Club Board of Directors
President
Debbie Pazilli
Vice President
Vacant
Treasurer
Kathleen Carew
Secretary
James Maingot
Director
Sherri Chapman
Director
Courtney McIntosh
Director
Vacant
Coaches Rep
Jeff Fish
Bottom Content Title
This is an additional section to be able to add content