Equipment for CanSkate & Pre-CanSkate
Skaters joining our CanSkate or Pre-CanSkate programs should have the following equipment:

1. CSA Approved Helmet (see guidelines below)
2. Proper fitting Figure or Hockey Skates. NO Plastic or Adjustable Skates (see guidelines below)
3. Proper clothing - layers are best. We do not recommend snow suits. Consider Long Johns with Jogging Pants and a light waterproof pants over top and a thermal shirt with a long sleeved t-shirt and sweater for the top.
4. Gloves or Mittens
How to Purchase Skates
Wearing the proper skates is very important for your child's success in skating. Skaters in CanSkate or Pre-CanSkate can wear either hockey style skates or figure skates. We recommend that you purchase skates that have laces and not clips or dials to tighten. Skates with laces allow for the skate to be better adjusted to fit the child's growing foot. We also DO NOT recommend that you purchase adjustable skates. While this may seem like a cost saving option with a young child that is growing rapidly it is really detrimental to their progress. As you enlarge these type of skates the blade becomes too short for the boot and it causes difficulty for the skater to maintain proper balance and technique. If you have any questions about skates please visit the office during regular hours and someone would be happy to assist you.
Examples of Good Skates: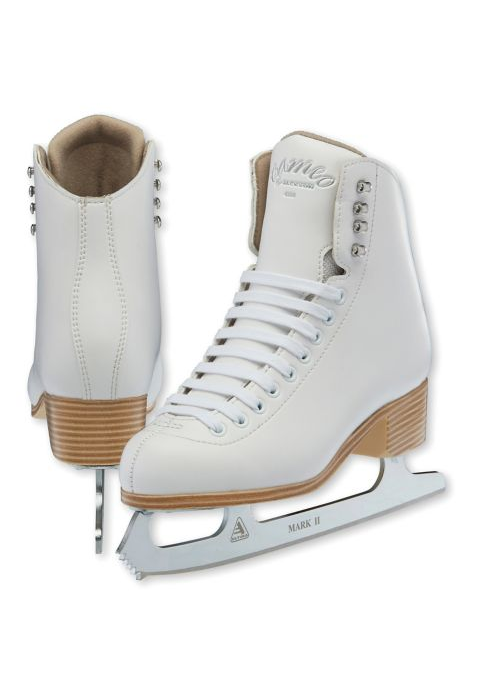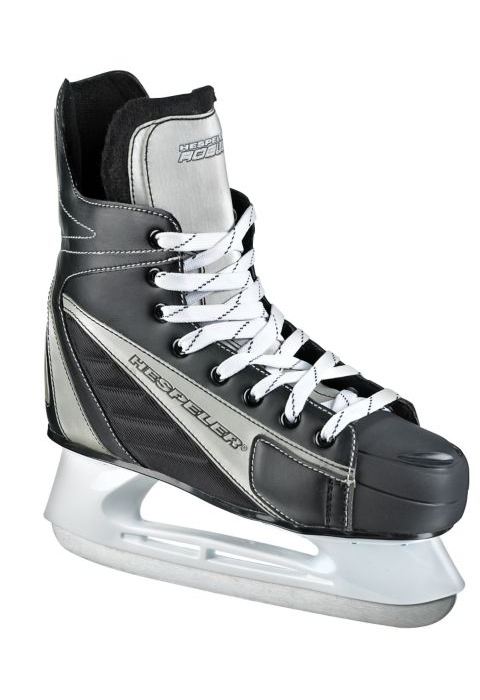 Examples of Bad Skates: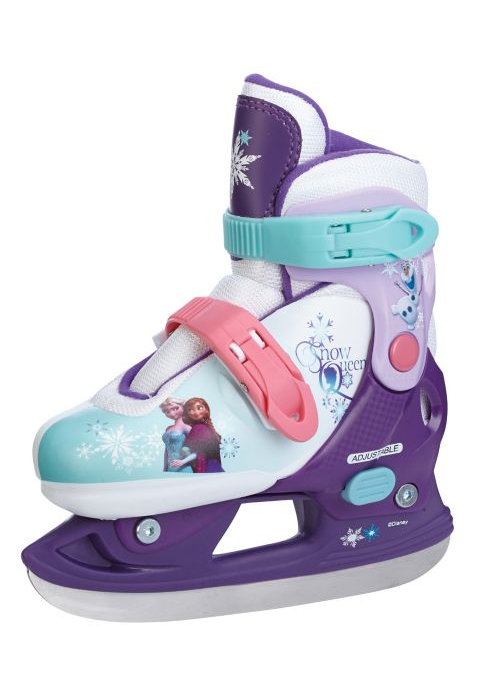 Helmet Guidlines
CSA approved hockey helmets are mandatory for ALL CanSkate and Pre-CanSkate skaters
The helmet fit should be snug
Hair should not be in a ponytail under the helmet...this interferes with the proper fit
Face Masks/Cages are optional but recommended for 1st time skaters. They can be removed as the skater becomes more comfortable on the ice and able to control their fall.
Both the strap and the helmet should be adjustable
Stickers should not be put on the helmet
Bike, Ski and other types of helmet are NOT acceptable. Skaters will be prohibited from joining classes until proper protective gear is worn.