FALL end of season Showcases
will take place the week of December 19th for all
PreCanSkate and CanSkate sessions!!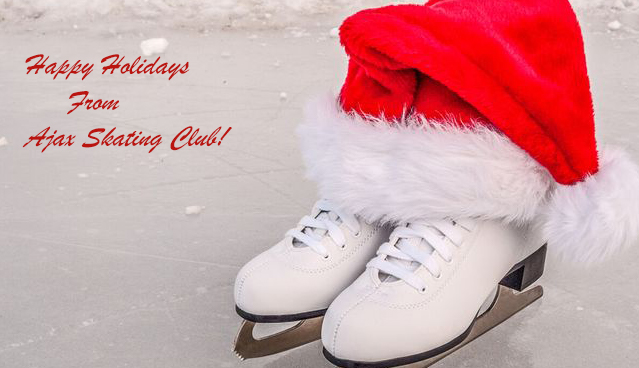 Santa and Family skate Saturday December 23rd 12pm - 2pm!
Hot Chocolate and candy canes will be served.
News
OFFICE HOURS THIS WEEK
posted Oct 25, 2016, 6:42 PM
This week we have no office hours on Wednesday. Please feel free to call us at 905-683-1753 or email us at office@ajaxskatingclub.ca if you need us on Wednesday, October 26. Regular Wednesday hours resume next week.